WHY CHOOSE EVISIONS?
Electronic Visions Ltd is committed to the development and leveraging of technology and creativity to improve the efficiency and marketability of our clients. At EVisions we understand the difficulties most clients endure with IT vendors. There is usually an absence of adequate communication as well as an almost standard flouting of set deadlines. Client experience is paramount to our success as a company.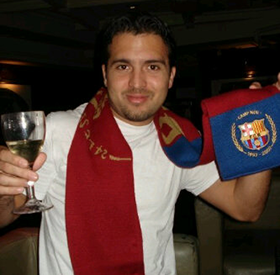 Service first!
Ryan De Gannes
Co-founder & CEO
Ryan De Gannes is the CEO and a founding director of Electronic Visions Ltd. Ryan has 12 years of database design, web application design and implementation experience.
Ryan's experience as a consultant for an international software developer led to him exploring web design and other design technologies.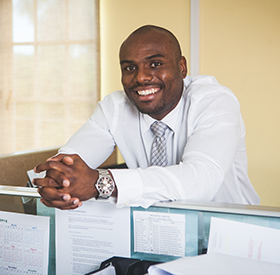 Meticulous and driven.
Dwight Pollonais
Co-founder & Director
Dwight Pollonais is one of the founding directors of Electronic Visions Ltd. Dwight is a qualified Civil/Structural Engineer with 13 years of industrial experience.
Dwight provides key business management, team leadership, technical excellence and project management.
Positive experience
Working with Electronic Visions has been an overall positive experience. The team at Electronic Visions has been responsive to all our questions and requests over the duration of the project and we are pleased with the final product and service.
Always prompt, always professional and always proactive
Ryan has been absolutely fantastic in assisting us with the design and management of our website and tech issues. He really took the time to understand our unique needs and we were nothing short of astonished with the final product. He responds to our queries at all hours and even on weekends. It's comforting to know that we have someone available 24/7 to help us even with the most urgent of issues. Always prompt, always professional and always proactive, we highly recommend the experts at Electronic Visions Ltd.
Affordable, Knowledgeable and Accommodating
Electronic Visions Ltd built my website from scratch in 2012. Fast forward to 2018, I'm still receiving compliments on the look, cleanness and functionality of the site. The developers were affordable, knowledgeable and accommodating to all suggestions to maintain my brand identity and presence on the web.
Fresh. Innovative. Forward thinking.
Fresh. Innovative. Forward thinking. Flexible. Electronic Visions took the time to understand my needs and transform and improve upon what was in my mind's eye.
A positive experience
Prudecon Ltd engaged EVisions to rebuild our website and enhance our client interaction. Ryan De Gannes was assigned the project as the direct liaison with our company. Ryan gave us the ability to steer design in a direction we felt comfortable and was directly involved from start to finish. We were very happy with the final product, which could not have happened without Ryan's eye for detail and willingness to accept our feedback. After such a positive experience, Prudecon Ltd can confidently and without hesitation recommend EVisions.
Thoroughly recommended!
Working with Ryan meant what we wanted to get done, got done! His service is professional at all times, his expertise and patience has helped us make the right and accurate decisions in building our website. Thoroughly recommended!
OUR STORY
Our mission is to offer the latest technology and innovations to our clients with an unparalleled customer experience. Requirements must be clearly assessed and articulated, with all deadlines promised, met. All proposed solutions must deliver unrivaled quality and affordability. With EVisions projects must be a breeze.
Our vision is to become the leading provider of technological solutions to small and medium businesses, as well as a recognized and respected vendor for large corporations, in Trinidad & Tobago and ultimately the wider Caribbean.